Marketing deals with promoting, selling, and distributing products and services by identifying potential buyers and making strategies to influence them. Today almost every business needs marketing for the promotion of their brand.
The market has become very competitive; therefore, companies need to be visible to potential customers. To stand apart from the rest, companies can prepare personalized gift certifications, discount vouchers, and more to attract customers.
CraftMyPDF helps companies quickly generate and automate all these material preparations to save time and money. Using our platform, you can easily prepare coupon codes, certificates, and vouchers in bulk with seamless automation.
With easy integration with Zapier, Bubble.io, and Integromat, you can speed up the process in no time.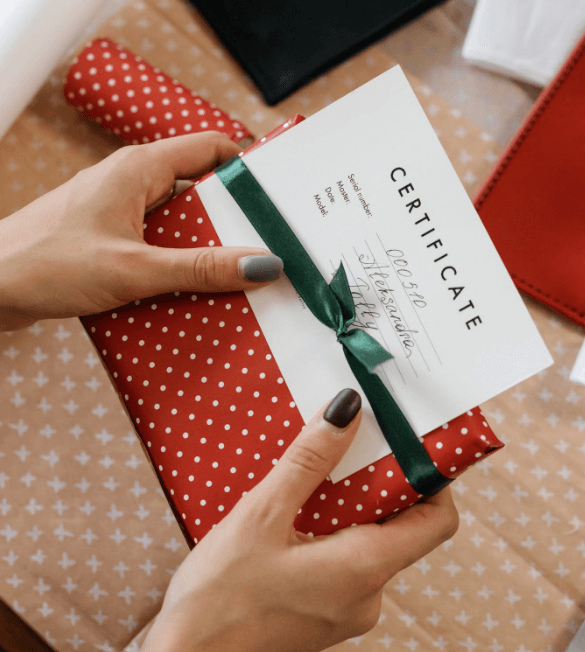 *No Credit-card Required!
PDF document generation made easy with CraftMyPDF
Wondering what marketing material you can prepare using CraftMyPDF? Check them out below:
Contracts
Contracts are vital aspects when it comes to marketing. You can easily create custom contracts to deal with multiple parties.
Brand Ambassador Contract
To hire only trusted representatives to promote business, having a contract is mandatory. This contract will help you avoid any risk of fraud to boost your business quickly.
Influencer Contract
Influencers are the key players for promotion. If you want influencers to promote your business, having a contract with them will help you stay safe from any legal issues later on. For this, too, CraftMyPDF can help.
Gift Certificates
Making gift certificates and voucher codes is a great way to attract customers. These gift certificates and discount vouchers can help you to boost sales and get excellent website traffic. You can customize these gift certs according to your buyer persona using CraftMyPDF.
Free Admission Tickets
Everyone loves free products and services. Making free admission tickets can help you to promote your brand and business. It is an excellent way to improve the awareness of your company with the existing customers and attract new ones from all across.
Discount vouchers
Let the customers save money on your products and services. Making discount voucher codes will help you offer a better deal and improve sales.
Design and Create PDF documents with a Drag-and-drop Editor
CraftMyPDF's drag & drop editor lets you design PDF templates in any browser and generate pixel-perfect PDF documents from reusable templates and JSON data.
Automate PDF creation with no-code tools and PDF generation API
Sample Templates and CraftMyPDF's Template Editor
Click on the Editor button to see CraftMyPDF's template editor in action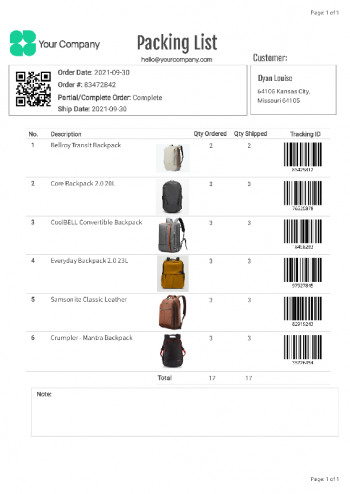 A packing list with images and barcodes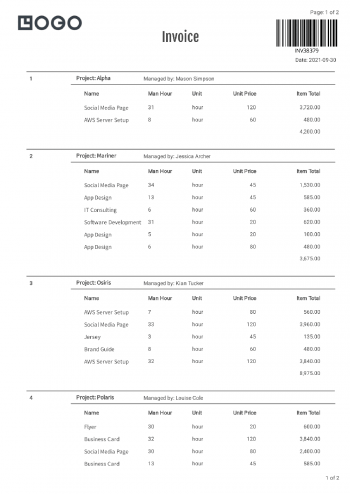 Complex Invoice with multiple-level JSON(using sub-section)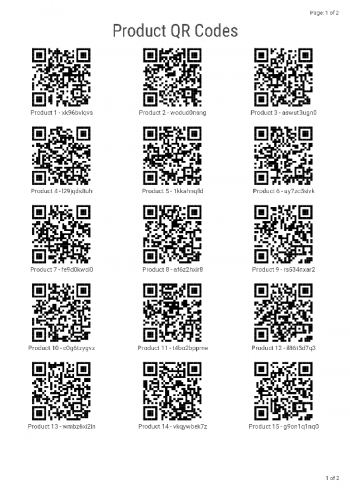 3 QRCode columns in a row
*No Credit-card Required!