Automate PDF Generation for Human Resources
Many companies and organizations use paper extensively for their historical documents and records. Paper is a very inexpensive choice, but it comes with many costs. First, they need to be kept in a safe location which can be very expensive and inefficient if the organization is not prepared for this cost.
In addition, shredding/deleting documents is complex. They need to be done manually by staff members, unlike electronic storage, where data is removed easily through the click of a button or at set periods.
Companies can easily convert their physical documents into digital versions to save space, reduce paper wastage, and lower operational costs to overcome these problems.
CraftMyPDF offers you an excellent way to convert physical documents into digital versions.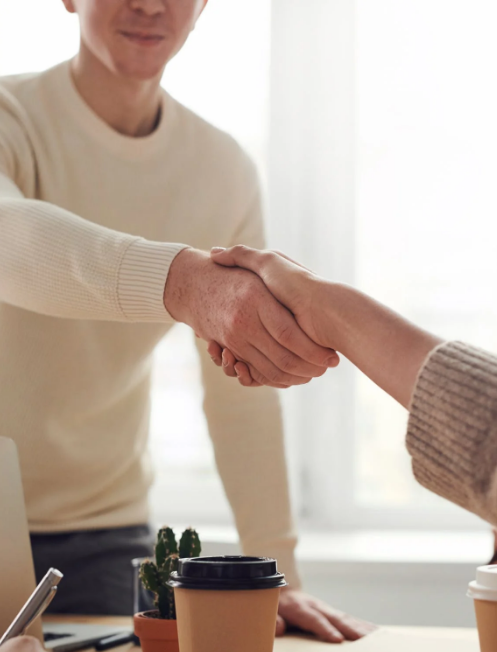 *No Credit-card Required!
PDF document generation made easy with CraftMyPDF
You can use CraftMyPDF to digitize various documents like:

Employment Contract
You can easily convert the bulk employee contracts and save them digitally to avoid any hassle caused due to loss of documents.
Performance Appraisal Documents:
It is always better to transfer the performance appraisal records into digital versions as it becomes easier for employees to access them anytime. All these documents are easy to convert into digitized formats by using CraftMyPDF.

Payslips
By converting payslips into digital versions, you can save on storage space. In addition, digitized payslips are easily accessible to the employees, and they can carry all their documents on just one USB drive.

Job confirmation
With CraftMyPDF, you can easily convert all the job confirmations into digital versions and save on a lot of storage space. During the employee onboarding process, the digital versions become convenient to use.

Non-Compete Agreement
For avoiding disputes between the company and the employees, it is essential to retain digital copies of non-compete agreements. Using CraftMyPDF, you can digitize all such documents and create a clean paper trail for your organization.

The employee of the month certificates
The employee of the month certificates are a great way to appreciate your employees and motivate them for higher performance. In addition, digitizing such documents can help you save space and provide easy access to the same through USB drives or cloud storage.
Design and Create PDF documents with a Drag-and-drop Editor
CraftMyPDF's drag & drop editor lets you design PDF templates in any browser and generate pixel-perfect PDF documents from reusable templates and JSON data.
Automate PDF creation with no-code tools and PDF generation API
Sample Templates and CraftMyPDF's Template Editor
Click on the Editor button to see CraftMyPDF's template editor in action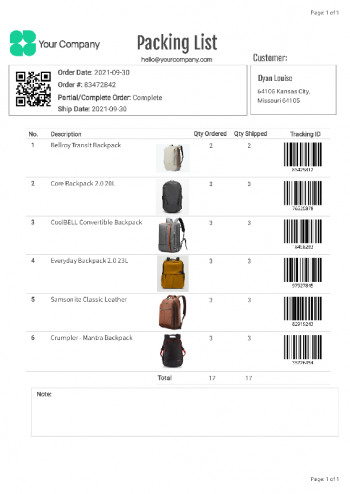 A packing list with images and barcodes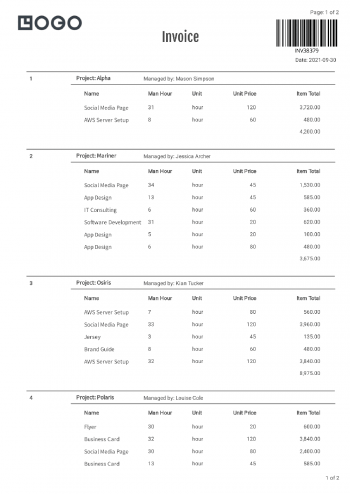 Complex Invoice with multiple-level JSON(using sub-section)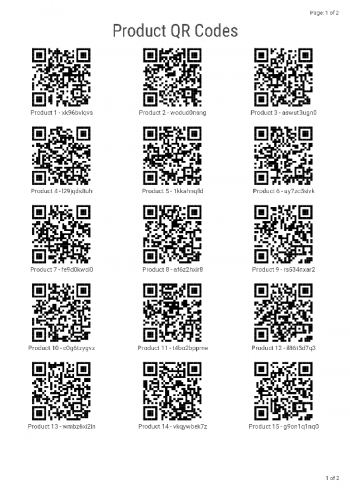 3 QRCode columns in a row
*No Credit-card Required!